How to Find a Good Small Business VoIP Provider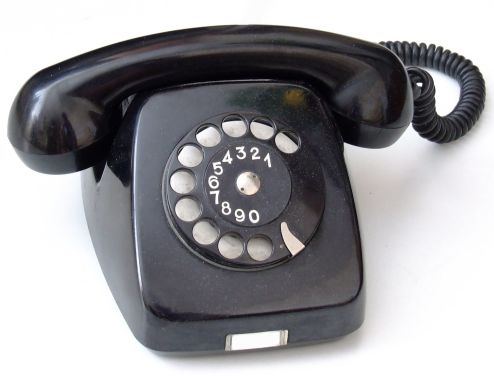 Business VoIP a great networking technology designed especially for small scaled businesses to help them to use voice over IP technologies like the Internet instead of a traditional PSTN. For any small-businesses leading many offices, affiliates, or other remote locations, for them VoIP can be a great way to communicate. VoIP does not only assist with calls to other offices or affiliates, but also provides facility to use the service for all local, long distance and international calls. This way it is a cost effective solution as you can save money on long distance and international calling can be one excellent reason for small businesses to opt for VoIP.
Importance of VoIP for Small Businesses
VoIP systems offer different kinds of benefits for small businesses plus eliminating the need for installing expensive hardware and dropping the operational costs appreciably while still providing many of the essential features. VoIP includes many features such as auto attendant, call-on-hold, call forwarding, virtual assistant, conferencing, call handling, music-on-hold/transfer, custom greetings and search dialing. Apart from these, it also has some of the advanced features are dial-in access, visual voicemail unlimited nationwide calling and added mobile applications.
Finding a Good Small Business VoIP Provider
You can find a large number of VoIP solutions that are purposely developed to fulfill the needs of smaller businesses that cannot pay for a sophisticated enterprise telephony solution provides. As VoIP services offer a large number of reasons to go for them, you must try once to make your business communication faster, smoother and convenient. The availability of VoIP providers is huge so, you must try to get in touch with a good business VoIP provider. To find a good small business VoIP provider keep some considerations in mind:
Who are the authentic established VoIP providers?
As you know that VoIP isn't innovative and new technology, as such, and though broadband telephony is likely to become the way you make telephone calls, so, you want to be ensuring that your provider is trustworthy and skilled.
What features you will be avail with?
Try to get all information about the features you will be given, customers would be able to get hold of you whenever they need to or not? Make sure VoIP provider gives inclusive features such as call-forwarding, three-way calling, ring back, call waiting, do not disturb, or voicemail sent to your email address.
What are the call plans and what exactly unlimited means?
You must be clear about your need in terms of the business calls you have to make. Do you call mostly Canada numbers? Or do you call other European countries, or mostly the in the US? Look at the call plans for the best VoIP offers.  If you find any plan suitable, make it your choice. If VoIP offering 'unlimited', does this mean that the calls really are unlimited to the countries listed in your needed call plan. VoIP providers contain 'fair usage' policy to give a generous allowance of free minutes, say few thousand minutes or few hours a month.
What will be you charged if calling outside the country?
You must clear at beginning that what will be charge if you call outside countries. VoIP providers generally offer very competitive rates, but it's always a good idea to check in beginning. If you think you should choose a plan includes regular calls to a country outside it must be a good idea to see if there's another call plan that comprises that country.
Is the VoIP's website transparent?
No one wants to have to root through a website to find out hidden charges and the small print. A well printed, specialized, clear website, with all the mentioned clearly set out, is a sign that the VoIP provider is dedicated to professional transparency. To avoid such situations, you must try to recheck VoIP reseller website.
What add-ons you will be offered?
What are the future prospects if your business starts to grow, can you adapt new features for your business VoIP phone service according to your business needs.  Be clear whether the VoIP provider provides add-ons features such as a fax line, a second phone line, or the facility to make calls from your laptop.
A successfully running business needs better communication connectivity like VoIP, and choosing the best out of the crowd is up to you. Consider all the tips and find the best VoIP provider for you.