All You Need to Know About Email Encryption Services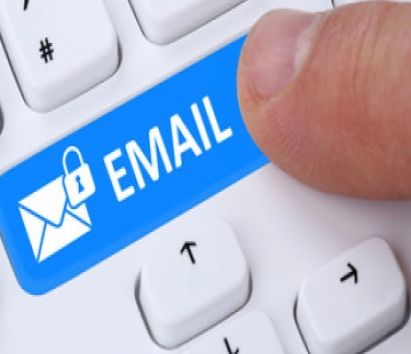 Email encryption services offer people and organizations a way to protect important information when it is communicated via emails.
Email encryption refers to securing information in emails so that only the intended recipients can access the message. It can involve authentication using a key provided by the sender to the recipient/s. The decryption key or code makes the information in the email available to the recipient. No one without the key can access it.
Benefits of Email Encryption Services
When you conduct business mainly via emails, it is really important to keep the information in it safe from unscrupulous elements. The same applies to all email communication containing sensitive business data.  Email encryption also offers other benefits.
Email encryption services can help organizations protect their confidential information without use of any specific equipment or software. Email encryption services also easily integrate with most organization's existing infrastructure. For these reasons, email encryption services turn out to be a very cost-effective way to secure emails.
As a businessman, you don't need to worry about encrypting the emails or making arrangements on premises for the work. You can simply avail any good email encryption service and easily communicate through emails with your clients or partners without worrying about someone else accessing the information. You can subscribe to such services based on the number of users. Your service provider will handle the work required for the encryption.
Compliance is another benefit that encryption of emails provides. Many businesses such as those in medical or health sectors need to secure data of patients and any breach can be costly for them. Use of email encryption services can help these businesses easily comply with strict data-related regulations.
Email encryption also makes your messages look more professional. The recipients can also feel more secure opening any emails that come with attachments or look like spam.
Finding the Right Email Encryption Service
Every business's needs are different when it comes to email security. Email encryption services come with different kinds of features. It is best to select a provider that offers features that work best for you rather than based on the benefits that you don't really require.
Features like controlling the number and time of email views or destroying the message after it has been viewed a certain number of times can be helpful for companies that need to exchange secure information through emails quite extensively. You can also look for features such as 'read notifications' and the option to retract the emails.
The email encryption service must also be suitable as per your budget. It must also provide ease of use for the recipient. The recipient must be able to access it from any email client or platform without any restrictions.
It is best to manage email encryption through service providers rather than handle it at your end. Taking care of email encryption can be time-consuming and costly. With email encryption service providers, it can be affordable as per your budget and you can save lots of business hours in securing your emails.
You also won't need to bother with buying of encryption software and learning to use the tools. These things can increase your cost of encrypting the emails. With some services, the recipient must also be equipped with compatible tools to access the encrypted emails. With dedicated email encryption service providers, you can bypass these hassles and also keep your emails safe.
Is Encrypting Emails Necessary?
Even when you are not in the healthcare or financial sectors requiring email encryption for compliance regulations, you still need to secure some email messages if not all. With easy-to-use email encryption services, you can secure your customers' as well as all business-related sensitive data without worrying about it landing it in the wrong hands.
Email encryption also helps you keep the data exchanges for business communication between vendors safe. When you use email encryption services, your customers and business partners can feel confident about their transactions with you.
In this day and age where phishing attacks are so common, it makes sense to utilize email encryption services that are so easily available now.